Lin Lin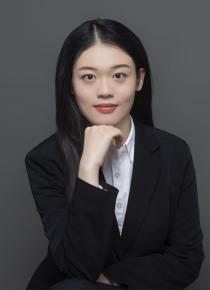 Meet Lin Lin
College: College of Human Ecology
Major: Human Development
Year: 2022
Affiliations and Organization: Psi Chi International Honor Society, KON
This year's Maribel Garcia Community Spirit Award Recipient, Lin Lin '22, volunteered with College Mentors for Kids during her first year and has volunteered for BOCES since the beginning of her first year at Cornell. Lin is currently working as an undergraduate research assistant in two labs: Little Thinkers Lab, which is led by Dr. Lin Bian, investigating how children reason about the social world; PAC (Personality, Attachment and Control) Lab, led by Professor Vivian Zayas. She is also a member of Psi Chi (International Honor Society in Psychology) since Fall 2019, and a member of KON (Kappa Omicron Nu: Human Ecology Honor Society) since Spring 2020. 
Lin's project, HEAL, provides free, accessible emotional support chatting service in Mandarin to Chinese international students who are looking for deeper connection and someone to listen. HEAL has already delivered its service to more than 50 students since launching in September 2020. 
Learn more about the Maribel Garcia Community Spirit Award supported by the Public Service Center.