Andrea Maghacot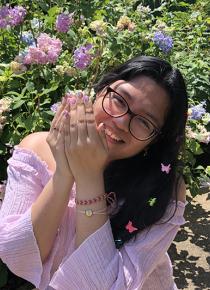 Meet Andrea Maghacot
Hometown: Allentown, PA
College: College of Arts & Sciences
Major: English / Feminist, Gender, and Sexuality Studies
Year: 2022
Religious/Spiritual Identity: Roman Catholic

"I always struggled with my religious identity growing up. My identity is multifaceted - Catholic, Filipino, person of color, pansexual, woman, gender fluid, etc. For years, I could not find my place in the Catholic Church. That was my life until I joined the Cornell Catholic community and met so many people who are so beautifully different. They carved out space for me and celebrated my individuality. To be Catholic means to be compassionate, and I thank Cornell Catholic for teaching me that."