Welcome Big Red Families!
Whether this is your first time having a student in college or you have been through this before, it is always a new adventure. During the transition, and every year after that, we want to make sure that you and your student feel supported every step of the way.  
Cornell University considers parents and family members to be valuable partners in student success. The Office of Parent & Family Programs is committed to helping parents and families support the success of their students by informing, supporting, and engaging you with Cornell. 
At Cornell, we embrace the multi-dimensional diversity of family structures, including families of origin and families of choice. We welcome and encourage the involvement of all family members, friends, and other supporters in the lives of our Cornell students.
We invite you to contact our office with your questions or concerns at families@cornell.edu. If you have an immediate concern about the health and safety of your student outside of business hours, please contact Cornell University Police Department.   
Please be sure to sign up to receive email notifications from Cornell. This includes monthly Family Newsletters, many campus-wide messages, and information to keep you informed all year long. 
Save the Date for Family Weekend, October 21-23!
Family Weekend is a wonderful time to see your student, explore the local community, and get to experience campus life through your student's eyes. While you're here, meet other Cornell families, faculty and University administrators as you get to know campus from the inside out. You won't want to miss this fun-filled weekend! We Registration opens in late summer. We highly recommend that you make your reservations for overnight accommodations as soon as possible.
We are working on putting together a great slate of events for Parent & Family Weekend 2022!  To give you an idea of the types of events and activities you can expect, view the schedule of events from the 2021 Family Weekend.  As we get closer to ticket sale date, we will update with the current year's selection of activities.
Join us for Family Orientation!
All parents and family members supporting first-year students are encouraged to attend Family Orientation on August 15, 16, or 17. Join us to learn all about Cornell, our academic programs, our student services, and our many campus traditions. This program is designed to help you understand your student's transition to college and how you can best support them. Programming is the same each day so you will have the opportunity to attend sessions when it is convenient for you during move-in. Registration opens in late July.
Office of Parent and Family Programs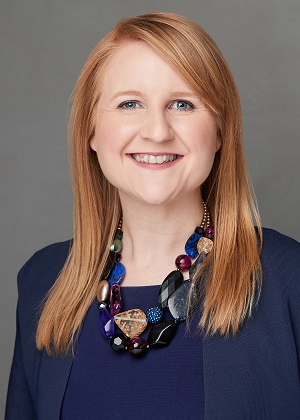 Director, Parent and Family Programs
Lindsey Bray serves as the Director of Parent & Family Programs. She has worked with parents and families of college students for over 12 years. Lindsey earned her bachelor's degree in Political Science from the University of Tennessee, Knoxville, and her master's degree in History and Graduate Certificates in Museum Studies and Philanthropy and Nonprofit Leadership from the University of Memphis. She is currently working on her Ed.D. in Adult and Higher Education from the University of Memphis. Before joining Cornell, she served as Sr.