Olivia Gurfinkiel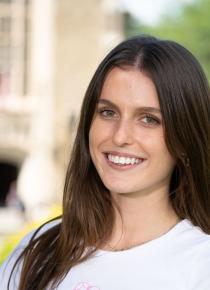 Meet Olivia Gurfinkiel
Hometown: Buenos Aires, Argentina
College: School of Hotel Administration
Year: 2023
Olivia is part of the inaugural class of Kessler Presidential Scholars for first-generation students.
To me, being a first generation college student demonstrates my mom's hard work that got me here today. I am now able to have the opportunity to a higher education that she did not have and therefore a new path in life. I am thankful for everything she has done and every accomplishment I will have can also be considered hers.
During my four years at Cornell I hope to talk advantage of all the opportunities that the school offers such as networking with alumni, internships during the summer and working at the Statler Hotel.