Jeffrey Liu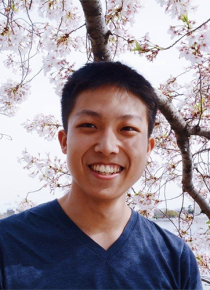 Meet Jeffrey Liu
Hometown: Vienna, Virginia
College: Arts & Sciences
Major: Computer Science & Government
Year: 2020

Jeffrey Liu sat down with Student & Campus Life intern, Emily Shiang, to talk about his experiences shifting from high school to college, choosing between various majors, and finding communities that define different aspects of his college career. 
In discovering opportunities Jeff wanted to take advantage of at Cornell, he knew he wanted to try to dabble both in engineering and liberal arts, since that was one of the many strengths he understood Cornell had coming into college. 
"Luckily enough for me, I was in the College of Arts and Sciences, so I was able to explore within the college freely. I also knew that I wanted to push my boundaries and try something new, whether it be through doing research with the school's professors, joining different on-campus organizations, or creating greater impact through passion projects I had in mind. For a lot of these goals, I didn't know how I was going to achieve them, but I knew Cornell offered the resources and communities to help me get to where I wanted to go."
As for joining communities and organizations, Jeff went for a wide variety of organizations, from joining Greek life to a professional business fraternity to Cornell University Class Councils. He's found great joy in being able to meet people from a variety of backgrounds. 
"I had the chance to try event planning in Class Councils, which is something that I never had experience with back then. But on the other end of the spectrum, I never truly challenged the notion of exploring beyond the STEM realm back in high school, but being at Cornell and hearing about people's experiences exploring their passions pushed me to venture further than what I was comfortable with. So I joined a business analytics club, Cornell Business Analytics, and learned about consulting and analytics alongside coding. I also never imagined myself in something as abstract as business, but I was able to join a business fraternity and meet a lot of great people. With each organization and community I became involved in, I met people with all kinds of diverse backgrounds that I wouldn't have met outside of each prospective environment." 
His experiences in Cornell Business Analytics pushed him to think about how he could create an impact at Cornell through analytics, and that's when he and his team came up with Perfect Match, a matchmaking quiz that has garnered tens of thousands of responses since its inception two years ago.
"My proudest Cornell moment came in implementing Perfect Match. I thought matchmaking was a pretty funny and light-hearted concept I could try, and I thought it was a good way to go about testing what I could do. So I found some people who were similarly passionate about making an impact at Cornell, even if it was like the littlest of things. I can't say that we made an impact on most people's lives, but even having two people come together or having strangers become friends through our product is honestly enough for me."