Equity & Engagement Community (EEC)
Housing Location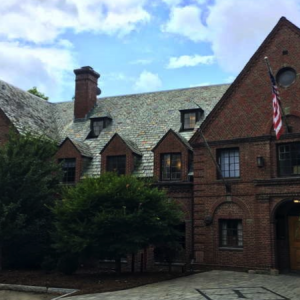 2 Forest Park Ln, Ithaca, NY 14850, USA
EEC is part of the South Campus residential area; it is not part of the West Campus House System (WCHS).
Mission
The mission of the Equity & Engagement Community (EEC) is to foster a sustainable residential community that is inclusive and supportive of all intersecting identities, as well as the journey that students will take in exploring and developing these identities. The EEC provides a vibrant co-curricular experience that encourages students' personal and academic growth, which allows students to better recognize the importance of demonstrating exceptional community and social responsibility. The EEC provides comprehensive education about diversity, equity, inclusion, accessibility, and social justice through a lens that challenges Westernized ideals and upholds the principles of anti-racism and anti-colonialism.
Vision
The Equity & Engagement Community (EEC) strives to help students achieve their full potential of becoming integrous, transformational, and conscious leaders whom are prepared not only to affect positive culture change at Cornell University, but also on a global scale. The EEC aspires to be a premier and renowned residential community because of its comprehensive co-curricular education, numerous engagement opportunities, culture of mutual respect, and unwavering commitment to belonging and inclusivity.
 Student Learning Outcomes
Students will be able to:
Examine their own identities, how intersectionality affects their identity development, and recognize how their unique lived experiences influences their worldview.
Demonstrate empowerment within their intersecting identities and gain the ability to influence others through identifying and participating in social justice initiatives.
Explain the importance of communicating across differences and preserving the marketplace of ideas within higher education settings through openly participating in non-partisan civil discourse.
Prepare to create change as transformational and conscious leaders in an increasingly globalized and internationalized society.
Utilize campus resources that foster academic empowerment, contribute to academic success, and encourage the pursuit of lifelong learning.
Describe existing structures of power and privilege, examine the oppression and exclusion caused by these structures, and discuss the ways through which these structures could be dismantled or reformed.
Community features:
Open to undergraduate transfer students and upper-level students 
37 residents, including two Resident Advisors
Located adjacent to West Campus, within walking distance to Collegetown
Single, super single, and double style rooms
Library with study space, TV lounge, upstairs study rooms, resident kitchen and dining area, and a laundry room in the basement 
Bedrooms contain, for each occupant: an extra-long twin bed, a closet and a bureau (or wardrobe/bureau combination), a desk and desk chair, a desk lamp, and floor carpeting  
Wireless Internet access 
EEC rooms do not have air conditioning. Hallways and main areas have hardwood floors. 
How to apply for residency:
Rising junior and rising senior students may select to live in a program house as part of the fall Housing Selection process while rising sophomores can select during their General Room Selection process in the spring. New students can indicate their preference to live in a program house on their New Student Housing Application.
Mail and packages:
Visit the Service Center website for student mail and package information. EEC utilizes the Willard Straight Hall Service Center.
Dining Options
Learn about Cornell Dining's meal plans.Contact Cornell Dining.
Questions?