Room of the Year Contest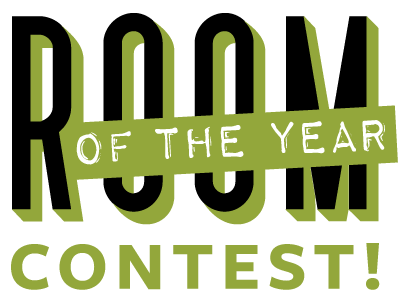 Our 2023 Room of the Year Contest is a great way for you to showcase your room's transformation into your new on-campus home! You are encouraged to enter your room online and the winners receive prizes as well as the opportunity to be featured in Housing & Residential Life materials.
Room of the Year Contest entries are being accepted Friday, September 22 at 10:00 am through Sunday, October 1 at 11:59 pm. Winners will be notified via their Cornell email and announced on Cornell University Housing & Residential Life social media and website. For questions, please email housing@cornell.edu.  
Prizes 
There will be one winning room selected from every building or community, with a prize of $100 each. The top rooms will then be posted for voting with the grand prize winner receiving an additional $500 and four semi-finalists winning $200 each. 
All prizes will be a combination of Cornell Store gift cards and Cornell Dining BRBs. 
Here's how you can enter: 
Fill out an online entry form here.  

Submit 2-4 photos of your room  
Entries will be accepted until Sunday, October 1 at 11:59pm. Voting will take place in October to determine the grand prize winner.  
The contest is open to all current Cornell University students living on campus, and all submissions must be compliant with the Student Code of Conduct and residents must follow the Community Rules and Standards guidelines. Submissions must be room photos only with no people. One room from each building or community will be named the best room in that specific building or community! 
By entering this contest, you agree to allow your entry submission and pictures to be used by @CornellHousing's social media channels and featured in promotional materials for Cornell University Housing & Residential Life. This contest is in no way sponsored by, endorsed by, administered by or associated with Instagram. If you are selected as a winner, we may ask you to allow a professional photographer to take pictures of your winning room and allow Cornell University to use those photos in the future.
Good luck and we look forward to seeing your entries!  
Rules & Eligibility 
The Cornell University Best Room Contest program is open to undergraduate residents living in any on-campus housing including residence halls, cooperative housing, the West Campus House System, and program houses. This includes temporary space assignments such as quints or triples.

Late entries or entries with incomplete information will be disqualified. 
Pictures of your room must have enough light that your room is clearly visible from a wide angle. 
Do not include photos of you or your roommates in the room.  
No visible drug or alcohol paraphernalia, promotional materials, pornography or obscene material is allowed. 
If you are in a multi-occupancy room, all roommates must agree to participate in the contest. Submitted photos that are not approved by all roommates will be removed.  
Rooms will be selected as finalists by University Housing staff based on cleanliness, creativity, best use of space, and individuality. 
Your roommate(s), if any, must agree to enter the contest. Prizes will be given to the room and shared with all the occupants. 
Entries that display a violation of the University Residence Halls contract or Community Living Standards will be disqualified. 
By entering the contest, participants agree to the use of their photographs, name, and application details to be used by University Housing & Residential Life in electronic/print publications, social media, promotional videos, and other multimedia. 
Finalists and the Grand Prize winner will be contacted by University Housing & Residential Life regarding a brief professional photoshoot in their room for promotional purposes. 
Grand prize winners will need to complete paperwork to receive their prize and may need to report the prize on their tax forms. 
This promotion is in no way sponsored, endorsed, administered by, or associated with Instagram or other social media; you are providing your information to Cornell University Housing & Residential Life.   
Judging Criteria 
Entries are judged on the basis of the photographs submitted by residents. In submitting a photo, residents give permission for any images taken during this process to be used indefinitely on Cornell University or departmental websites and in marketing materials for the purposes of providing visual examples of on-campus living.    
Residents should not invest money into improving their rooms solely for the purpose of this contest. Room entries are not judged on how luxurious they appear; instead, entries are judged on the innovative and creative ways that residents have worked together to personalize their rooms and highlight their unique spaces.  
Rooms will be judged on style, creativity, detail, best use of space, and overall impact. Winners will be selected from each residence hall, one for each of the five West Campus Housing System houses, as well as a co-op house. These building or community winners will automatically be entered for a chance to win one grand prize, as determined by social media votes.