Flora Rose House
Housing Location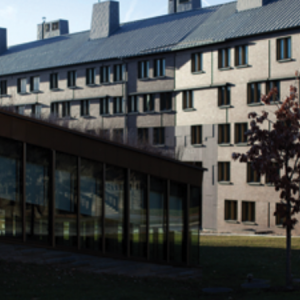 Flora Rose House, Ithaca, NY 14850
Flora Rose House is a part of the West Campus House System, a faculty-led community for upper-level students on Cornell's west campus.
Rose House includes a main building with residential rooms and suites, apartments for the House Professor-Dean and Assistant Dean and their families, and a House Office, dining room, library, and other common spaces.  The community also includes the Gothic buildings Founders Hall, Lyon Hall (for women only), Mennen Hall, and South Baker Hall, all of which house Rose House residents.
For more information about the Rose House Community, visit the Rose House website.  For more information about the West Campus community, visit the West Campus House System website.
Community features:
Open to transfer and upper-level students
350+ residents, approximately 135 in the main building and 225 in the Gothic buildings 
Made up of approximately 65% sophomores, 25% juniors, and 10% seniors, with about 15% of the total population being transfer students 
Main building has a House Office for mail and key support, dining room, library, TV lounge, and laundry facilities. All Gothic buildings also have lounge spaces, and some have their own laundry rooms as well. 
Single, double, triple, and quad rooms along hallways with shared bathrooms, plus five- to six-person suites, each with its own bathroom and sitting room 
Bedrooms contain, for each occupant: an extra-long twin bed, a closet and a bureau (or wardrobe/bureau combination), a desk and a desk chair, a desk lamp, a wastebasket, and floor carpeting 
Wireless Internet access 
Flora Rose House rooms do not have air conditioning.  
House Leadership:
Each House in the West Campus House System is overseen by a live-in House Professor-Dean, a tenured faculty member who is the leader of the House's intellectual program, and a live-in Assistant Dean, a student affairs professional who directs the multiple functions of the House and shares responsibility with the House Professor-Dean for the realization of the House's educational mission.
Rose House Professor Dean: Dr. Rosemary Avery, Professor, Policy Analysis and Management
Rose House Assistant Dean: Jeff Godowski
Rose House also has approximately 30 House Fellows who are associated with the community and interact with residents regularly.
Mail and packages:
Visit the Service Center website for student mail and package information.
Dining options:
Residency in the West Campus House System includes a commitment to the House Meal Plan. Questions? Contact us. 
Housing Population Type