Anthony Lopardo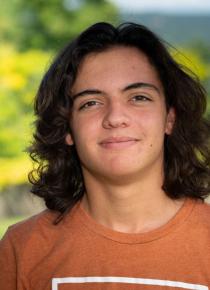 Meet Anthony Lopardo
Hometown: Howell, NJ
College: Dyson School of Applied Economics and Management
Year: 2023
Anthony is part of the inaugural class of Kessler Presidential Scholars, a program supporting first-generation college students at Cornell.
To be a first generation student at Cornell is a testament to generations of hard work. Taking the step to higher education from a blue collar family demonstrates not only the success of the parents, but also that of the student. It is an accomplishment that families take immeasurable pride in. To be first gen means that you have overcame odds and adversity to accomplish something truly inspirational.
Through my time at Cornell, I plan to earn a bachelor's degree in applied economics and management and eventually get a job in banking or real estate. During my four years hope to expand my perspectives become a part of a diverse and inclusive community. I hope to play in the club ice hockey team, join the fly fishing team club, and possibly start a club of my own. Overall, I want to gain experiences that will define my life and take advantage of every opportunity available to me.