Karel Hilversum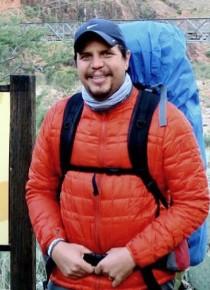 Lindseth Co-Director of Cornell Outdoor Education, The Dan Tillemans Director, Cornell Team & Leadership Center
Karel joined COE in 2016, coming directly from his native Puerto Rico. From there, he designed and delivered hundreds of challenge course programming, outdoor adventure education courses, and leadership & team development workshops for over 20 years to groups across the Americas and the world.
He likes to climb high and explore deep. Karel is an accomplished mountaineer having submitted high altitude peaks in Africa, South, and North America. His most recent summits include Mt. Kilimanjaro (19,341') in Tanzania (the tallest summit in Africa) and Mt. Aconcagua (22,841') in Argentina (the tallest peak in the Americas and the world's tallest peak outside of Asia).  He is also a recognized cave explorer participating in numerous caving expeditions around the world, including the world-renowned Lechuguilla Cave in NM, USA. Karel is a national cave rescue instructor for the National Speleological Society's Cave Rescue Commission and has trained hundreds of local, state, and National Park Service emergency personnel.
His career navigates the intersection of adventure education, organizational leadership, and diversity, equity, & inclusion with a particular focus on ways to increase the participation of underrepresented minorities and diverse groups in the outdoors. Karel holds an MS in Experiential Education and Educational Leadership from Minnesota State University at Mankato and is currently a PhD candidate in Organizational Leadership at the Chicago School of Professional Psychology. Karel considers himself an Itharican (an Ithaca based Puerto Rican) and enjoys exploring his new identity. In his free time, he enjoys volunteering in Scouting, adventure travel, playing guitar, and writing poetry. He lives in Ithaca with his wife Eva, son Koen, and dog Thea.
For a full professional profile look him up in LinkedIn