Jessamyn Perlus, Ph.D.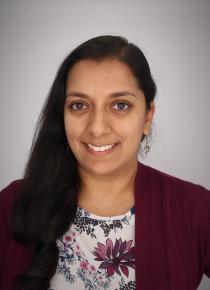 Senior Associate Director
Jessamyn joined Cornell Career Services in 2019 as the Manager of the Career Exploration Unit. In addition to student appointments and workshops, she runs the Career Services liaison program, programming committee, and professional development committee. 
Jessamyn earned Bachelors degrees in Psychology and Spanish from the State University of New York at Geneseo (SUNY Geneseo). She took two gap years to work as a research fellow in the Health Behavior Branch of the National Institute of Child Health and Human Development (NICHD), focusing on adolescents and young adults. She completed her M.S. and Ph.D. from the Counseling Psychology program at the University of Illinois at Urbana-Champaign. She has worked in counseling centers, disability services, and career services at the University of Illinois at Urbana-Champaign and Grand Valley State University.
Jessamyn is a Certified Career Counselor (CCC) and has taught career courses and specializes in career assessments. As a counseling psychologist, Jessamyn is enthusiastic about integrating theory, research, and practice. She is particularly interested in the intersection of career and mental health. She enjoys helping college students define and achieve their career goals.
Jessamyn grew up in Ithaca. She worked at Cornell Adult University summer programs and as a Research Assistant for Dr. Casasola in the College of Human Ecology.
Impostor Phenomenon: Jessamyn's research investigates how the impostor phenomenon ("imposter syndrome") impacts career and education outcomes. She has worked with individuals and co-lead group therapy on the topic. She has presented over twenty times on the topic for Cornell audiences and as an invited guest speaker for professional organizations or other universities.
Pronouns: She/Her/Hers
Liaisons: Counseling and Psych Services (CAPS), Skorton Center for Health Initiatives, Office of Undergraduate Biology (OUB), Health Professions Advising Center (HPAC), WRC, Sorority and Fraternity Life.
Top 5 Strengths: Input, Analytical, Discipline, Individualization, Deliberative

Media:
Career Services Awarded Article of the Year (NCDA 2021)
Career Development Toolkit Wins Technology Innovation Award (EACE 2022)
Career Development Toolkit wins national award for technology excellence
Unpacking the Hidden Curriculum of Career Services: The Cornell Career Development Toolkit