Vasile (Alex) Trusca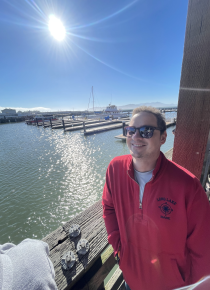 Program Coordinator
521 Willard Straight Hall
Main responsibilities:
Graphic design lead of Campus Activities
CampusGroups onboarding and feature implementation 
Student Organization support and yearly renewal
Campus Activities email support
Large event marketing, mapping, and advertising for the Campus Activities team
Advises the Guild of Visual Arts student organization which owns its own art studio in Willard Straight Hall
Alex's primary focus and experience is with graphic design and marketing and technology. He often works with apparel and marketing vendors, as well as with IT and CampusGroups Support to bring new features to the Cornell platform.
His background is in branding, marketing, and apparel for twelve years and healthcare before that. He is a first-generation immigrant and often torments his coworkers reminding them of their first-world problems. When he is not working you can find him building computers, doing something described as "techy" or traveling and being a socialite.