Photo Kiosk Helps Cornellians Elevate Their Personal Brands
By Kelly Kuehn
A professional headshot is an essential career tool that bolsters your personal brand. However, getting a professional headshot can often be a daunting and expensive task between booking a photographer, finding time for a session, and shelling out cash to get it all done. The kicker? You may not even like the photos you get from the session. Then what?  Cornell Career Services understands the challenges that come with getting a professional headshot, which is why they made the process affordable and convenient with an upgraded resource: The Profile Picture Kiosk 2.0.
The new campus resource from Career Services, located in 210 Barnes Hall, allows Cornell students, faculty, staff, and alumni to get a professional looking headshot with ease—and for free.
This new photo booth model replaces the original Profile Picture Kiosk, which launched in the spring 2022 semester and quickly became a go-to resource for those needing a headshot. After seeing how much value it provided students, Career Services leadership evaluated the tool and decided to enhance it for all Cornellians.
"After seeing how popular it was with students, we knew we could improve the quality of the photos and streamline how students accessed their photos," Erica Kryst, Executive Director of Cornell Career Services, said.
Kryst says the kiosk was upgraded with funds from the Technology Innovation Fund, which was established by an anonymous donor to support technology enhancement in Career Services.
How does the kiosk work?
It's a self-serve, first-come, first-serve photo booth, meaning you're in control of your photo. Simply sit in the booth, follow the on-screen instructions, and take up to three photos. If you don't know how to pose, don't worry—the kiosk will guide you. You also have the option to retake photos during your session.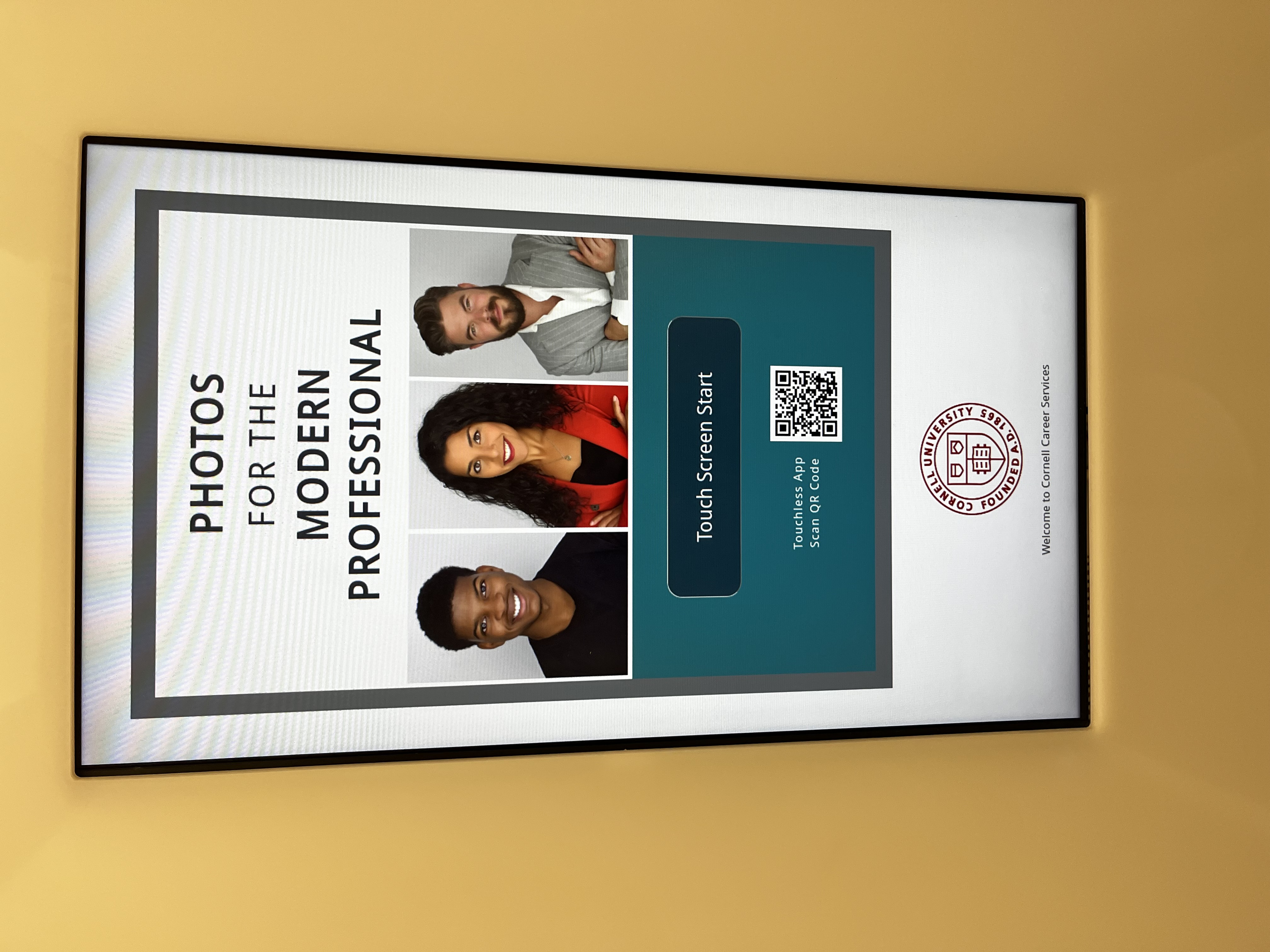 Once you have three photos you like, edit them in the booth or send them to your email to be edited on your own time. After you have your headshot, upload it to LinkedIn, Handshake, CUeLINKS, and other career platforms and materials.
Since launching at the start of the semester, the upgraded kiosk has been used 909 times as of Sept. 20. Mira Marino '27, a first-year student majoring in Fashion Design & Management, stopped by Barnes Hall on Sept. 6 to use the kiosk and was impressed with its capabilities.
"It's very easy to use," Marino said. "I really needed a LinkedIn headshot and now I'm going to apply to different jobs with [my LinkedIn URL] on my resume."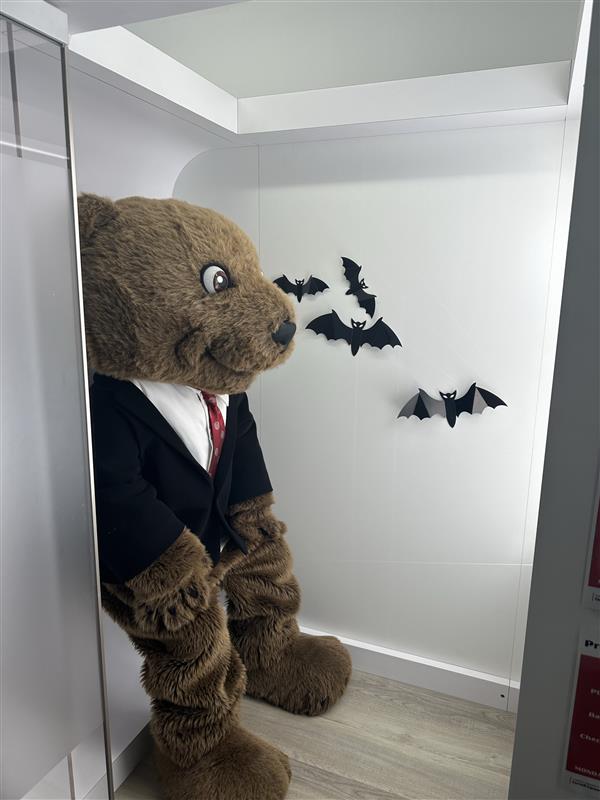 How does the kiosk benefit Cornellians?
A resource like the Profile Picture Kiosk 2.0 gives Cornell students an opportunity to enhance their professional presence and elevate their personal brand, which can lead to more views on their LinkedIn profiles and resumes. Plus, Cornellians don't have to worry about paying hundreds of dollars for a professional headshot. Instead, they can rely on an accessible resource on campus that supports their career success. The accessibility of resources like this across Cornell bolsters the student experience and strengthens the diversity, inclusion, and equity pillars within the campus culture. 
It's those perks, combined with the kiosk's functionality, that's piquing interest across campus.  
"There's a lot of traffic coming in," said Kayleigh Bermudez, the Employer Relations Program Assistant in Career Services who manages the kiosk. "I've actually gotten a lot of feedback that it's great to have something free on campus for students."
Students share the appreciation as well.
"I think it's really helpful and I think they're doing a lot for the students," Marino said.
The kiosk is available to use Monday through Friday between 8:30am and noon, or 1 p.m. to 4 p.m. through the Career Services office in 210 Barnes Hall. If you have questions about it, or want to connect about any other career-related questions, reach out to career@cornell.edu.