Cornell Explores Ithaca Community at CU Downtown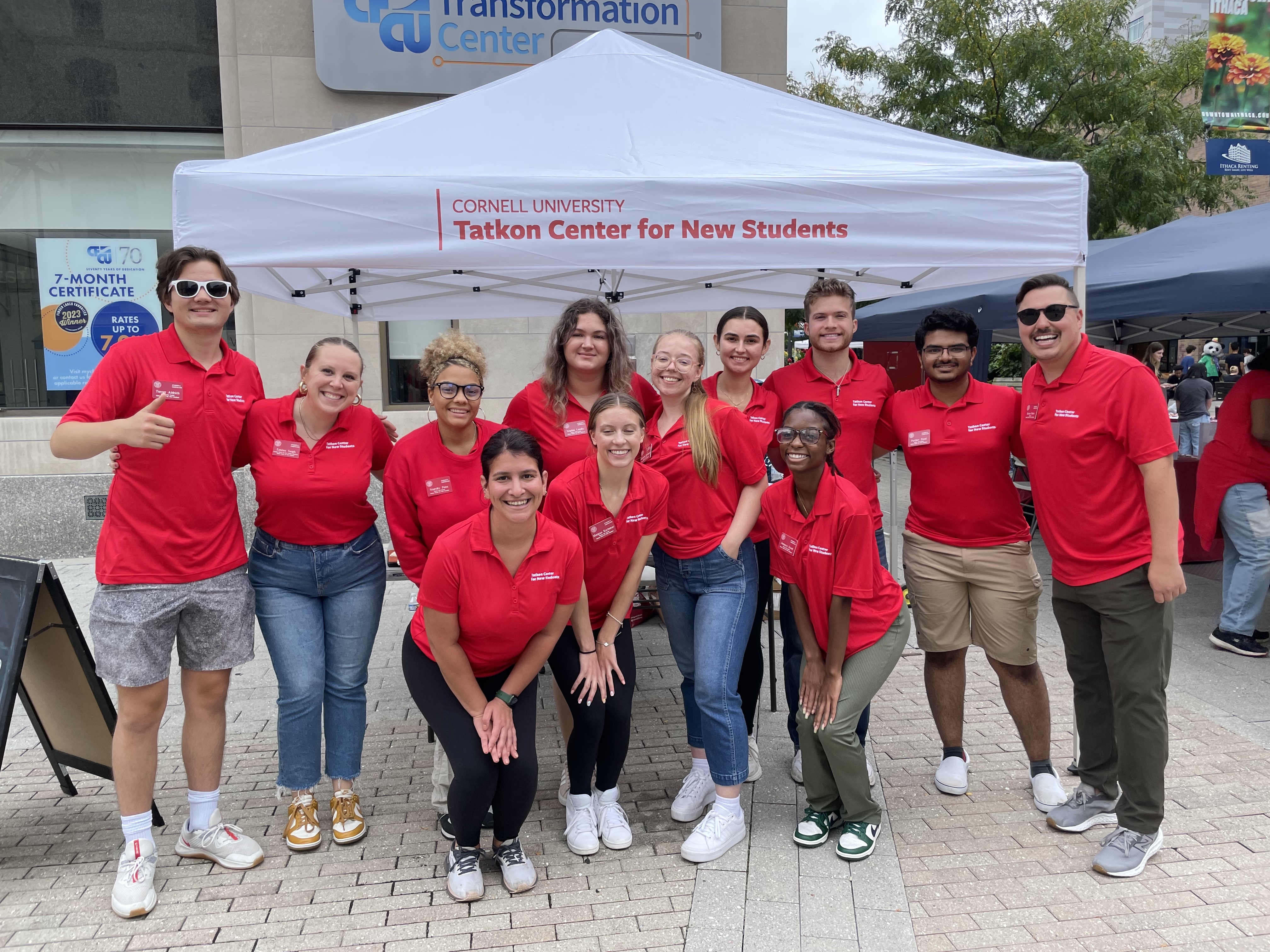 New and returning Cornellians flocked to The Ithaca Commons on Saturday, Sept. 9 to attend CU Downtown, an annual event welcoming students to the Cornell and Ithaca communities. 
650 Cornell students attended CU Downtown and connected with the greater Ithaca area – along with college peers from Ithaca College (IC) and Tompkins Cortland Community College (TC3) – while having some fun and taking in performances from five student organizations: The Big Red Marching Band, Cornell Lion Dance, The Chordials, Yamatai at Cornell, and Cornell Bhangra.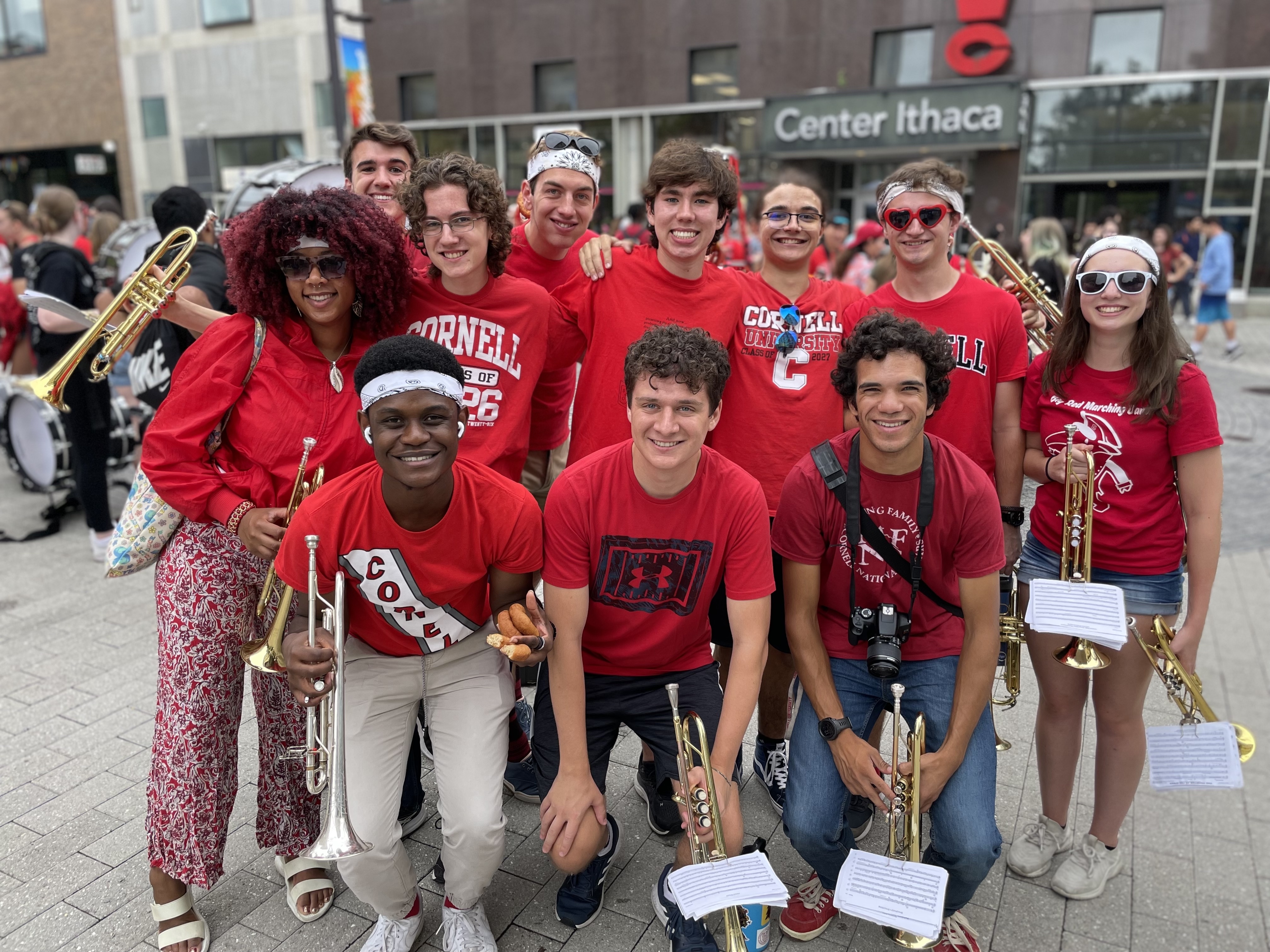 CU Downtown, hosted by the Tatkon Center for New Students, has been a staple welcome event since 2016, but this was the first year Cornell, IC, TC3 and the Downtown Ithaca Alliance (DIA)combined their efforts to create one event for students called "Welcome Student Weekend" —and it all paid off.  
"I think the event was successful in helping students get connected to the local community," said Kevin Perry, Director of the Tatkon Center​ for New Students. "We heard from our partners in the DIA that many of the stores in The Ithaca Commons saw an increase in their engagement as compared to former years. This is really fantastic news as it's one of the things we were focused on improving, especially rebuilding this engagement post-COVID."
Events like CU Downtown are essential to the Cornell student experience because they give new and returning Cornellians a chance to make community connections and plant roots in their new home away from home. "This program is a great way for students to begin learning that their impact and experiences go beyond campus," Perry said. "Learning about the ways that they can be more engaged with the local community through service and thinking about activities they can take part in to start making Ithaca feel like home."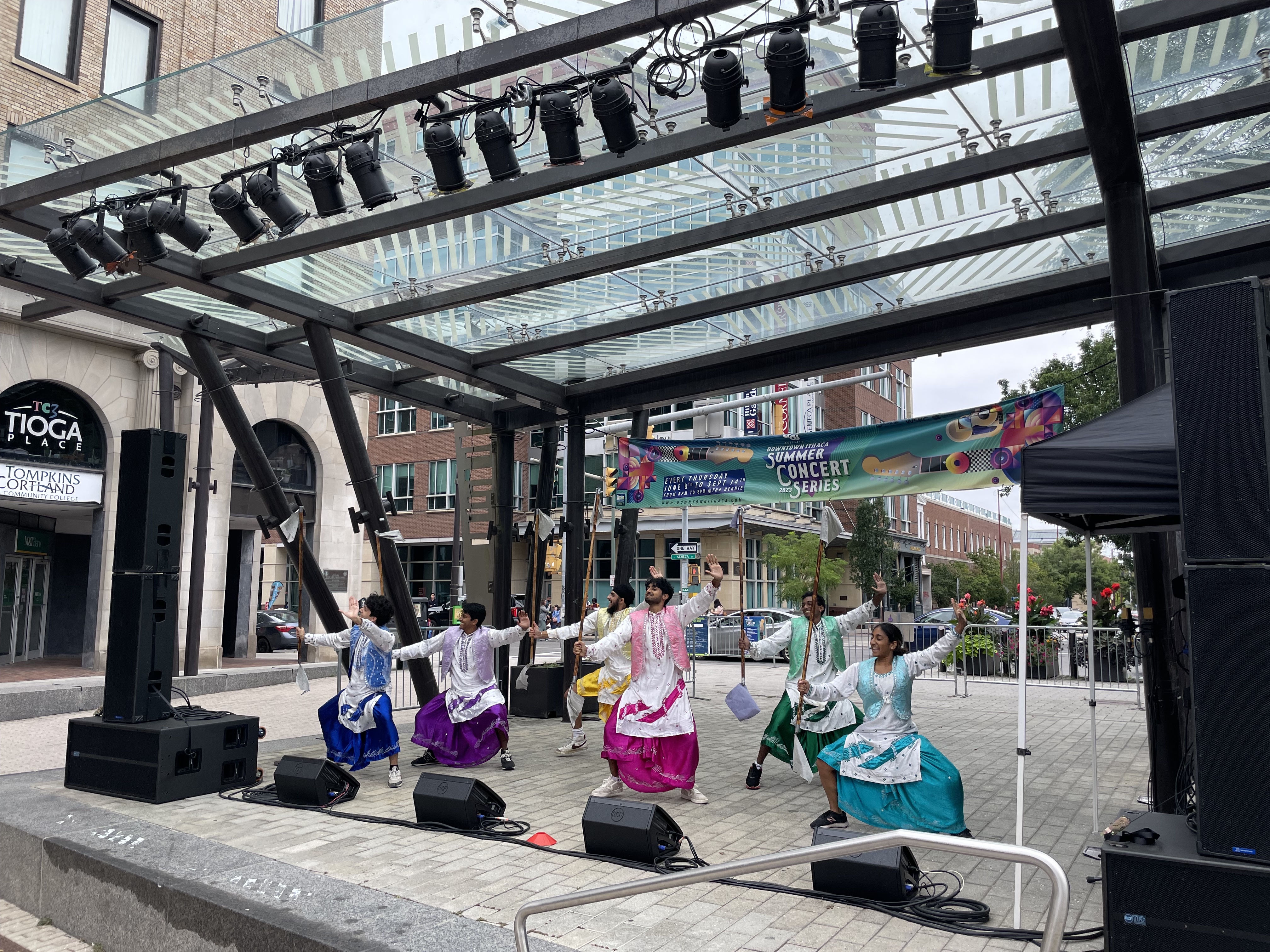 While it's a wrap for CU Downtown this year, there are plenty of ways for Cornell students to explore Ithaca and get involved in the community, including: 
Visiting the Einhorn Center: Cornellians can stop by the David M. Einhorn Center for Community Engagement in Kennedy Hall to learn more about community-engaged learning opportunities and getting involved in the Cornell and Ithaca communities. 
Finding volunteer opportunities and other campus experiences: Students looking to donate their time and skills can volunteer for causes that help Cornell students, the Ithaca community and across the world and connect broadly with other experiences offered by Cornell.
Why get involved? Because finding the right opportunity can strengthen community ties and support a sense of belonging at Cornell, in Ithaca, and beyond. Find your next opportunity through one of the resources above—and be on the lookout for more community-engaging events across Cornell and Ithaca.