Heather Fortenberry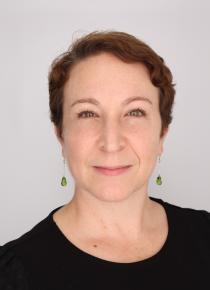 Heather joined Cornell University's Career Service team in 2017 where she focuses on empowering students with the skills and confidence to explore their careers. Before moving into the role of a career advisor and encouraging students to find their best-fit career paths, she was a member of the Cornell admissions team helping students find their best-fit college. As the Career Exploration Coach, Heather manages Cornell's campus wide networking platform, develops partnerships across campus to support career development for Cornell students, and encourages exploring careers through connections with others. In addition to completing the Intergroup Dialogue Project (IDP) Advising Across Difference course at Cornell, she is a Gallup-Certified Strengths Coach and is energized by the opportunity to administer the Strengths assessment through group workshops and individual meetings to help students recognize their strengths in their personal, academic, and professional experiences. 
Heather grew up in Ithaca and earned her B.S. in Communication Disorders from Pennsylvania State University. As a first-generation college student, she is passionate about connecting students with resources and community and she is inspired and motivated by her work as a professional in higher education. When asked what she wants to be when she grows up, Heather will likely answer, "A multipotentialite." Curious? Check it out. 
Pronouns: She/Her/Hers
Liaisons: Cornell Athletics, Office of Alumni Affairs, Office of Academic Diversity Initiatives (OADI), Cornell Commitment, Undergraduate Admissions at Cornell, Visitor Relations, Dining, Tatkon Center for New Students, West Campus House System.
Top 5 Strengths: Achiever, Empathy, Relator, Developer, Learner