Introducing Barton Ripple '23, available now for a limited time
We're celebrating the upcoming 5.8.23 Dead & Company benefit show at Barton Hall with a brand new limited-time Cornell Dairy ice cream flavor!
In case you missed the news, Dead & Company, featuring members of the Grateful Dead, are performing Monday night to mark the anniversary of the iconic 5.8.77 Grateful Dead show at Barton Hall. Proceeds from the concert, a charitable event hosted at the heart of the Cornell campus, will benefit the Recording Academy's MusiCares organization, which provides a safety net of critical health and welfare services to the music industry, and Cornell University's 2030 Project, in which researchers combine science, scholarship and innovation to develop climate-change solutions.
Barton Ripple '23 features premium chocolate ice cream with a marshmallow ripple and caramel-filled chocolate pieces. A flavor so good it's got us Dancing in the Street! It's available only at the Cornell Dairy Bar in Stocking Hall on Tower Road, and only while supplies last. Check Cornell Dining Now for hours and location.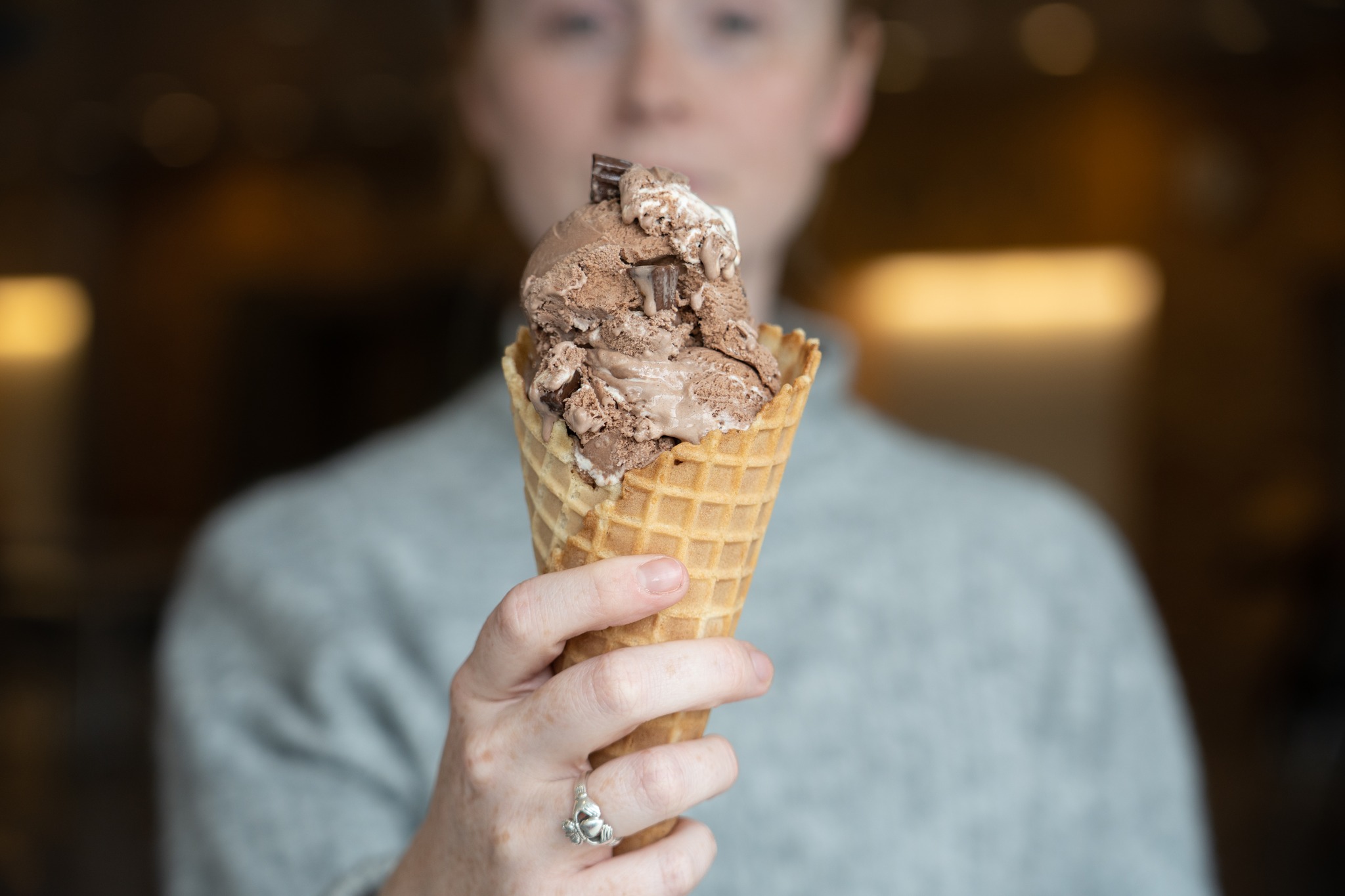 About Cornell Dining
Cornell Dining is consistently ranked in the Princeton Review's top ten for best campus food among all colleges and universities in the country! That high rating comes from customer surveys, and reflects Cornell Dining's commitment to serving high-quality foods that are healthy and creatively prepared with genuine care for a diverse community. Cornell Dining operates about 30 on-campus eateries -- which include residential dining rooms, cafés, coffeehouses, food courts, and convenience stores -- and serves more than 23,000 meals a day to members of the Cornell community. For more information, visit dining.cornell.edu.