Lindsey Bray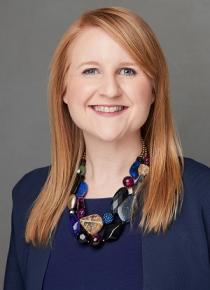 Director, Parent and Family Programs
Lindsey Bray serves as the Director of Parent & Family Programs. She has worked with parents and families of college students for over 12 years. Lindsey earned her bachelor's degree in Political Science from the University of Tennessee, Knoxville, and her master's degree in History and Graduate Certificates in Museum Studies and Philanthropy and Nonprofit Leadership from the University of Memphis. She is currently working on her Ed.D. in Adult and Higher Education from the University of Memphis. Before joining Cornell, she served as Sr. Coordinator for Parent & Family Services at the University of Memphis in Tennessee for six years. Lindsey is a longtime member of AHEPPP: Family Engagement in Higher Education and currently serves on the Board of Directors.
Lindsey was born and raised in Texas and now lives in Memphis, TN. Lindsey and her partner, Charlie, enjoy hanging out with their two Goldendoodles, Sofie and Jacques. They all love to travel and find the best places to eat along the way.
I am excited to get to know Cornell and build meaningful collaborations with my new colleagues. With this support, I look forward to developing programming to inform, support, and engage the families of our students to enable them to be successful inside and outside of the classroom.