Karli Buday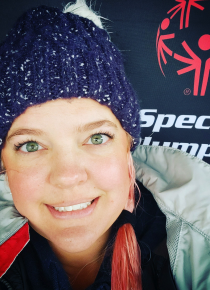 Director of Campus Activities
523 Willard Straight Hall
Karli is the Director to Campus Activities within Campus and Community Engagement. The Campus Activities Team strives to focus on promoting and nurturing student learning, social responsibility, and community membership through experiential learning and student involvement. In addition, the office directly works with over 1,000 student organizations to provide mentorship through the year.
Karli formerly was the Assistant Director for Community Education and Class Pride and worked collaboratively on programs across all units within the Cornell community. In this role, Karli had direct oversight to Senior Days, Senior Convocation, The Class Council Bus Program, Class Councils, Zinck's Senior Society, and the CUTonight Commission. In addition, Karli supported the Residential Life Professional Staff Committee and lead the department in professional staffing.
Previous, Karli was the Program Coordinator for the Office of Sorority and Fraternity Life. Karli also served as the Residential Hall Director of the Townhouses, Interim Assistant Director of Orientation, and Interim Residential Hall Director of Risley Residential College for the Creative and Performing Arts, supported the Office of the Judicial Administrator and the Residential Program Coordinator for Cornell Summer College.
Karli received her B.A. in Studio Art, her B.S. in Environmental Science from St. Vincent College, Latrobe, Pennsylvania and her M.F.A. in Visual Arts with a concentration in Ceramics at Marywood University in Scranton, Pennsylvania.
In her free time she is the Tompkins and Cortland Area Coordinator for the local Special Olympics program and works closely with the Tompkins and Cornell United Way efforts.