Julie Paige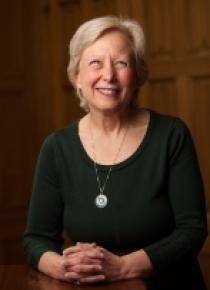 Director, Off-Campus & Cooperative Living 
About Us Julie Paige is the Director of Off-Campus and Cooperative Living at Cornell University. She advises, trains, and supports the university-owned Cooperatives, has oversight of Off-Campus Living and a Crisis Manager for the university. 
Julie first came to Cornell from the Boston area as a Residence Hall Director. Since then she served as an Assistant Director for Residential Programs for West Campus and had oversight of the Summer College and Summer Sessions residential programs. 
 
Over Julie's years at Cornell she has served on a number of committees and task groups.  She currently serves on the Student and Campus Life Diversity Council, the Cornell Council for Sexual Prevention, The President's Council on Alcohol and Other Drugs, the Student and Campus Life Committee for Sexual Prevention and she also serves as a University Crisis Manager. As part of her position she also serves on the City of Ithaca Rental Housing Advisory Commission.  
 
Julie is a great believer in relationships which she feels is a contributor to success. She serves as the lead for the Cornell University BEAR (Being Engaged and Responsible) in which the overarching goal is to proactively build positive relationships between Cornell students, Collegetown residents, and Cornell University.