Mary Beth Grant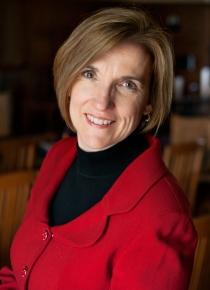 Senior Associate Dean of Students, Care & Crisis Services
Mary Beth Grant serves as a Senior Associate Dean of Students and Director of the Care and Crisis Services Team.  In these capacities Mary Beth is a member of the Crisis Management and Community Support Teams, oversees the University Speech Management Officials, and represents the Dean of Students office on the emergency management team. 
Mary Beth has been with Cornell since 1999, having previously served as judicial administrator.  Before Cornell, Mary Beth worked as a civil rights attorney and a community educator with the Legal Aid Society of Minneapolis, and completed a stint in a law firm in Boston.  Mary Beth earned her B.A. in social work and sociology from the University of Iowa and her J.D. from Cornell Law School. 
Mary Beth makes her home with her husband in Ithaca, NY, where she enjoys walking through Cornell's Botanic Gardens and local parks; singing in Dorothy Cotton Jubilee Singers; attending live music events; volunteering in the community; sampling good food at one of Ithaca's many eateries; relaxing with good fiction; snuggling with her dog; or challenging her adult children to a game of Scrabble or Settlers of Catan. 
Mary Beth's favorite Cornell events are opening day and commencement day.  So much excitement in the air at both ends of the Cornell experience for students and their families!