Elaine Lu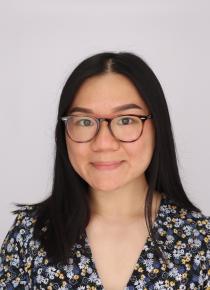 Elaine is a first-generation college student and Asian American, originally from Brooklyn, New York. She completed her Bachelor's degree in Business Administration at the University at Buffalo in 2020, and began her career at Amazon in Operation Management after graduation. In 2023, she completed her Master's degree in Higher Education at Syracuse University.
Elaine is passionate about working with students to help them explore and develop their career paths. Her background in marketing, human resources, operations, and management gives her a unique perspective that she brings to her work with students. Cornell students and alumni interested in business, finance, consulting, or entrepreneurship careers should seek an appointment with Elaine.
In her previous role at Syracuse University's Office of Multicultural Affairs, Elaine worked with first- and second-year students in the WellsLink Leadership Program. She provided one-on-one meetings with students and weekly seminars to help them identify their academic, career, and personal goals. She is committed to empowering and guiding students with their exploration and development process.
Liaisons: A3C, First Gen and Low Income Support, Entrepreneurship
CliftonStrengths: Discipline, Harmony, Focus, Restorative, Analytical