Rachel Zun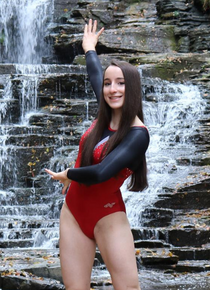 Meet Rachel Zun
Hometown: Wilmette, IL
College: College of Human Ecology
Major: Human Development
Year: 2024
Spotlight on Mental Health and Wellness
Promoting the health and well-being of all students is foundational for academic and life success. The Student Mental Health Collective works to advocate peer-to-peer discussion in the support and enhancement of student well-being, and reduce the stigma of mental illness.
As part of this discussion, SMHC is speaking to students from across campus to share experiences and helpful tips that support fellow Cornellians and fosters community around collective mental health on campus.
What does physical wellness mean to you? Why is it important?
Physical wellness is all about making sure that your body is functioning at its peak. I think that one of the keys to physical wellness is awareness of not only what your body needs in the moment in order to be functioning at its peak, but also an awareness of what proactive measures can be taken to ensure success in the future. Physical health is at the core of anything and everything you do; good physical health is the cornerstone of mental and emotional well-being.
What are your favorite ways to take care of your body?
Over the last few years as a Cornell student, I have learned that it is crucial to take the time to foster health and well-being. I have realized that I need to be intentional in scheduling activities that promote my well-being. For me, exercise is non-negotiable. I always make time for some kind of movement, whether that's a three hour gymnastics practice or just a walk around campus. I have also found journaling to be a helpful tool. Each night, I try to at least jot down one positive thing that happened to me that day and one thing that I can look forward to the next.
How have you created community through physical activity?
When I first came to Cornell, I threw myself into anything and everything that I was interested in. I quickly realized that this was not sustainable, and I was sacrificing my ability to really become a big part of any one community. Once I realized this, I narrowed my activities down to only the ones that I was genuinely excited about. After I made that choice, I was able to form close connections and contribute in a meaningful way to these organizations.
Being part of the gymnastics team at Cornell has been such a special experience. Going to practice every day gives me an escape from the intensity of Cornell. My team really emphasizes the motto of "do it for the person next to you;"whether that means doing an extra rep yourself or helping to move a mat for the person going after you, we all have a role, and every role is crucial to our team's success. This mindset has brought us together as a team and made practice about so much more than just our competitive performance.
What clubs are you involved in?
Cornell Gymnastics Team, Student Athlete Advisory Committee (President and Mental Health Committee Head), Mental Health Coalition, Pi Beta Phi Sorority, Rho Psi Eta Pre-Health Organization,Psi Chi Psychology Honor Society, Kappa Omicron Nu Honor Society.
What's your favorite spot on-campus or place to hang out with friends?
The barn!
This series was developed on recommendations from Cornell's Mental Health Review. A wide range of supportive resources are available at mentalhealth.cornell.edu for students in need. An Ithaca-based Crisisline is available at 607-272-1616.
Students in need of professional mental health support can call Counseling and Psychological Services (CAPS) at 607-255-5155 and employees can call the Faculty and Staff Assistance Program (FSAP) at 607-255-2673.