Luz Martes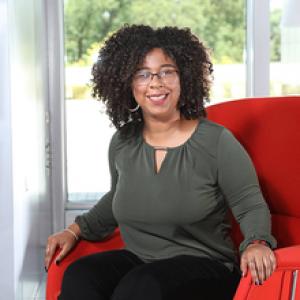 Meet Luz Martes
Hometown: New York City, NY
College: Arts & Sciences
Major: Economics and Sociology
Year: 2020
Since being a first-generation college student means you are attending a college or university while your parents did not, first-gen students have to go blind, often having to figure things out ourselves since our parents could not guide us through it. To be first-gen also means to be resilient, since despite being in the dark, first-generation college students were able to make it into college and are in a completely new territory.
One of the first places I found support was in the student organization First Generation Student Union (FGSU). There I found fellow first-gens, and was able to discuss what we can do on campus as an organization to help make the first-gen identity more well known, and ways to advocate for change to make things easier for first-gens at Cornell. I have also gained a lot of support from the Office of Academic Diversity Initiatives (OADI). There are a lot of staff members to answer any questions I have, and can point people in the right direction towards other resources. OADI is also where First in Class is based, a subset of OADI that is responsible for creating events throughout campus for First-gen students such as resume review workshops and discussions with Professors who are also first-gen.
My mother and my family motivate me and support me as much as they can, despite none of them having been to college themselves. I often tell myself that my Cornell degree will not only be for me, but for all of them. I am also motivated by the other first-gen leaders I have met on campus who have contributed to initiatives that were not on campus before. Programs such as the busses during orientation week that take first-gen students to get supplies at local home goods stores, or the fact that there is now someone in the position as Associate Dean of Students for Student Empowerment. These are tangible changes that were not present when I first came to Cornell. They motivate me to get involved on campus, advocate, and show support for other first-gen students.
Luz is also a member of Lambda Pi Chi Sorority, Inc.