Roxanne Edsall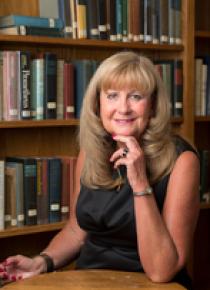 Operations and Administrative Assistant
521 Willard Straight Hall
Roxanne is the current Office Manager for the Campus Activities Office. She has been serving Cornell University for over 25 years and has an immense passion for supporting students.
In her current role as Office Manager, Roxanne has oversight of the office logistics, budgets, scheduling, and ensures the professional staff have the administrative needs to be successful in their roles.
In addition to the above responsibilities, Roxanne has direct oversight of the approval process for the Student Organization's Registration process. In this role she works directly with over 4,000 students leaders to ensure they have properly completed each step and she organizes all electronic materials needed for the process. In addition, she manages all the Sports Clubs rosters and ensures that certain Sports Clubs officers have the proper education as it pertains to safety and well-being.
Roxanne has many years of experience with small/large scale event planning and development. She is available at any time during the business day to engage with students and guide them through the event planning process.
When Roxanne isn't working, you may find her at home baking, cooking, or enjoying her grandchildren. Her motto is " Live every day to the fullest".