Equity & Engagement Living-Learning Community (EEC)
Housing Location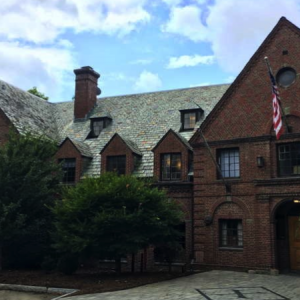 2 Forest Park Ln, Ithaca, NY 14850, USA
If you want the experience of living off campus combined with the perks of on-campus housing, the Equity & Engagement Living-Learning Community (EEC) may be the place for you. Located adjacent to the West Campus Houses, the EEC is convenient to classes and on-campus eateries, while also offering an easy walk to Collegetown and downtown Ithaca.
The Equity & Engagement Living-Learning Community assists in fostering a residential community that contributes to the successful education, retention, and identity development of students at Cornell University. The EEC enhances the academic and social experience of all students through outreach, support, cultural exploration, identity development, and social justice education. In keeping with the mission of the University, the EEC works in partnership with Residential & New Student Programs and faculty to promote lifelong learning one student at a time. The EEC offers a variety of programs, discussions and training opportunities on topics such as race, gender identity, sexual orientation, socio-economic status, ability status, and religion to engage the campus community in dialogue grounded in social justice principles. 
Explore the EEC community pages in the South Campus section of CampusGroups.
Community features:
Open to undergraduate transfer students and upperlevel students 
35 residents 
Located on the south edge of West Campus 
Singles, supersingles, and doubles 
Lounges, ground floor TV lounge, study rooms, kitchen facilities on the ground floor, and a laundry room in the basement 
Bedrooms contain, for each occupant: an extra-long twin bed, a closet and a bureau (or wardrobe/bureau combination), a desk and desk chair, a desk lamp, and floor carpeting  
Wireless Internet access 
EEC rooms do not have air conditioning. Hallways and main areas have hardwood floors. 
Faculty involvement:
The EEC has several Faculty and Community Fellows that provide students with opportunities to explore and cultivate their academic, intellectual, and cultural interests. You will find them attending events in your building, dining with students, and leading on and off campus trips to lectures, plays, films, concerts, and regional points of interest.
Dining options:
Sign up for one of Cornell Dining's four traditional Meal Plan Options if you plan to eat all or most meals on campus (includes Cornell Dining's dining rooms, West Campus Dining Rooms, and retail dining facilities) 
Sign up for the Flex 10/500 Plan or the Off-Campus Value Plan if you plan to eat a limited number of meals on campus (provides meals in Cornell Dining's dining rooms and West Campus Dining Rooms, plus tax-exempt Big Red Bucks to be used in any Cornell Dining facility). 
Use City Bucks for cash-free food purchases if you plan to eat some or all meals at off-campus establishments (you may use City Bucks in addition to, or instead of, a meal plan or debit plan).
Dining options:
Learn about Cornell Dining's meal plans.
Questions? Contact us.