Emily Shiang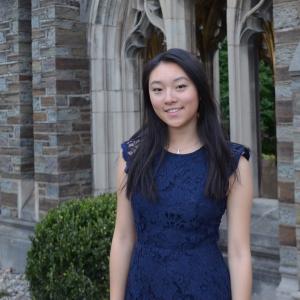 Meet Emily Shiang
Hometown: Fremont, CA
College: School of Hotel Administration
Major: Hospitality Administration
Year: 2021
When Emily came into Cornell, succeeding in academics and getting a degree was what primarily crossed her mind when she came in as a freshman. However, she soon discovered that Cornell offered so much more than a degree.
"The inspiring and diverse Cornell community, with students who are continuously working on discovering their passions and dedicating their efforts to something larger than themselves all while connecting with others, inspired me to look further and dream bigger."
Emily was able to dabble in various interests and fields, from event planning and marketing at Cornell University Class Councils to learning more about social enterprise at The Wardrobe to even learning about app development at Cornell AppDev. She finds great fruition in the journey of learning about one's passions and furthering one's potential through constant exploring.
"The amount of resources and communities within Cornell is endless-- I find myself in awe of how much I've discovered about myself at Cornell, yet how much more I have to learn. The process of discovering communities that stick with me and connect with me in a unique way is something I know each person at Cornell can speak to; it's beautiful."
As Cornell Student and Campus Life's Marketing and Communications Intern, she has been able to not only feature people, communities, events, and stories, but also learn about the multifaceted nature of Cornell and the diverse experiences of the people within. 
"I've found great joy in being able to listen to people's unique views of Cornell and, quite frankly, the world. Being able to connect with others through the stories they tell and learn about their perspectives is something I'll cherish. And that's what I realized-- that it all comes down to the people. These people have allowed me to see different perspectives and grow mentally in ways I never knew I would."