Matteo Lundgren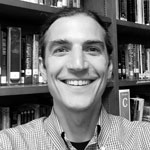 Program Advisor to Upward Bound
Matteo is enthusiastically dedicated to helping students develop life skills and to help them gain perspective as they transition from High School to College. Matteo has a Masters in Counseling Education from St. Bonaventure University. He has worked in a variety of educational settings; as School Counselor at New Roots Charter School in Ithaca NY, as Camp Director of Steve and Kate's Summer Camp in Seattle Washington, as a Mental Health Counselor at St. Bonaventure University Counseling Center, as a teacher in South Central Los Angeles Charter Schools, as Coordinator of Student Recruitment at Front Range Community College in Boulder Colorado.  
Matteo has also volunteered abroad and here in the United States; disaster relief work after Hurricane Katrina in Mississippi, disaster relief work after the Earthquake in Haiti, disaster relief work after Hurricane Sandy in New York City. He also volunteered and worked with adults with disabilities in Torino Italy and in Rhodes Greece.  
Matteo's great personal passion is within the art of natural building, as the owner of "Cob Therapy" (www.cobtherapy.com) he teaches workshops across the country.