About Us
Meet the Team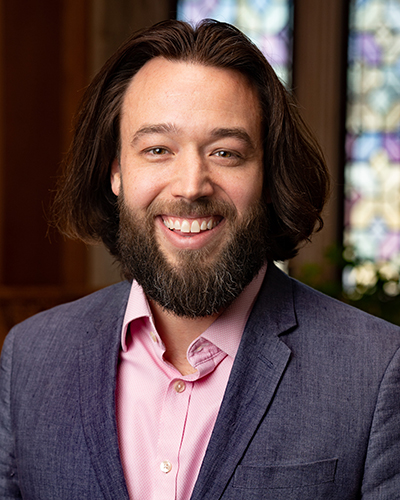 Associate Dean for Spirituality and Meaning Making, Director, CURW
Oliver serves as the Associate Dean for Spirituality and Meaning Making and Director of Cornell United Religious Work providing leadership for the growth of dynamic interfaith, spiritual, and meaning making programs. Additionally, he provides oversight and support to Cornell United Religious Work, Cornell's long-running chaplaincy program that facilitates the campus engagement and community building of 24 spiritual and faith leaders.
Program Assistant, Office of Spirituality and Meaning-Making
As the Program Assistant for the Office of Spirituality and Meaning-Making, Collins is responsible for the day-to-day operational needs of the unit and its two main programming facilities: Sage Chapel and Anabel Taylor Hall. He also manages the logistics and details of a wide variety of events and programs.