Madelaine Rangel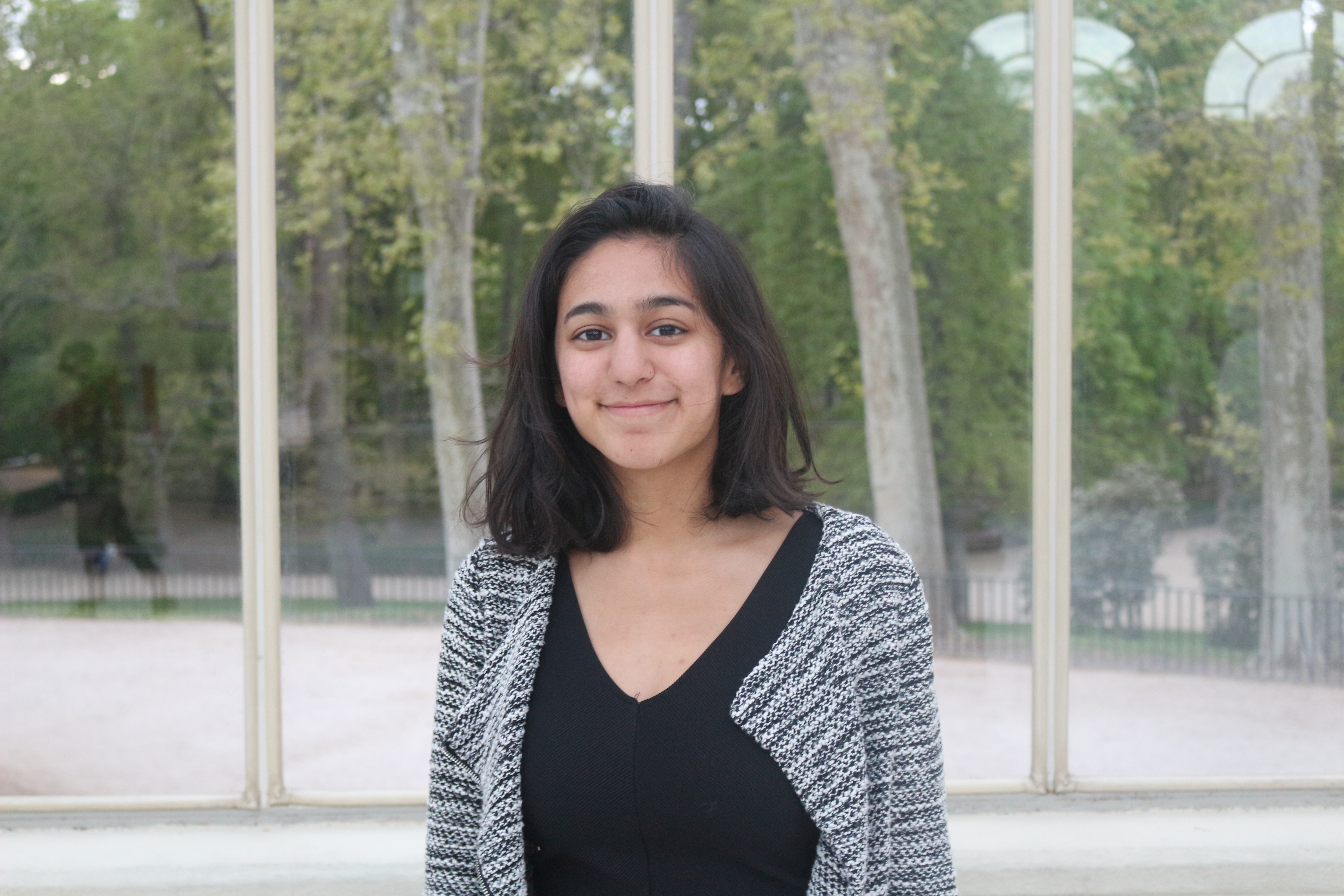 Meet Madelaine Rangel
College: Agriculture and Life Sciences
Major: Biometry and Statistics
Year: 2021

Reflecting back on her decision to come to Cornell, Madelaine shared that the Rawlings program played a key role in her choice. Excited by the opportunity to have a more research-focused undergraduate experience, she came to Cornell eager to pursue research. She found the resources and the funding that the program gave her impactful in her journey as a student. Being a Rawlings Scholar helped her meet professors and find research opportunities that she thought would be more difficult to pursue without the support of the program. She also thought that the unique Biometry and Statistics program allowed her to pursue her interests in both biology and statistics, which she would not be able to do at other universities.
On campus, Madelaine is involved in the Rawlings Student Advisory Board and Cornell Education Services for the Incarcerated (CESI). As a member of the Rawlings Student Advisory Board, she organizes various events to promote a sense of community within the Rawlings program. Madelaine plans and executes social and networking events and initiatives such as coffee chats, game nights, and peer mentoring. As a part of CESI, she helps adults who were formerly incarcerated work towards their GED and help individuals with their classes. When discussing her favorite Cornell memories, Madelaine spoke about impromptu meet-ups with friends at Libe Cafe. In the middle of the stress of prelim season, she shared that these spontaneous conversations provided a sense of relief and comfort.
She discussed the impact of the Rawlings program on her experience at Cornell thus far. Initially not sure what to expect from college-level research as she was transitioning from high school to university, she found that Freshmen Colloquium greatly helped her. She thought the opportunity to connect with upperclassmen doing research, learning how to reach out to professors, and gaining information about funding helped calm the nerves she initially had about research. As a CALS Global Fellow, she was able to extend her research experience in Singapore with the help of her Rawlings funding. She needed a few additional weeks to complete her research and was able to do so with the support of RCPRS.
As an upperclassman now, Madelaine encourages younger students to take advantage of their time at Cornell by meeting new people and growing as an individual. She admitted as an underclassman the focus is mostly on getting acclimated to academics and excelling in that area, but shared the importance of enjoying the entire college experience at Cornell. She believes that Cornell does a great job of creating a sense of community and hopes other students will find enriching experiences outside of coursework.
When asked what she missed from home when she is at Cornell, she talked about her mother's authentic Filipino dishes. At Cornell, she is able to connect with her culture as a part of the Filipino Student Association. When she is at home, she admits she misses her connections with her friends and being able to meet in-person. She also appreciates the structure that Cornell provides that sometimes is lacking when she is at home. If given an additional 2 hours to add to the week, Madelaine said that she would spend that time connecting more with family and friends. A question she would ask an alum would be how their experience at Cornell has shaped their career and prepared them differently in comparison to their peers.