Cosimo Fabrizio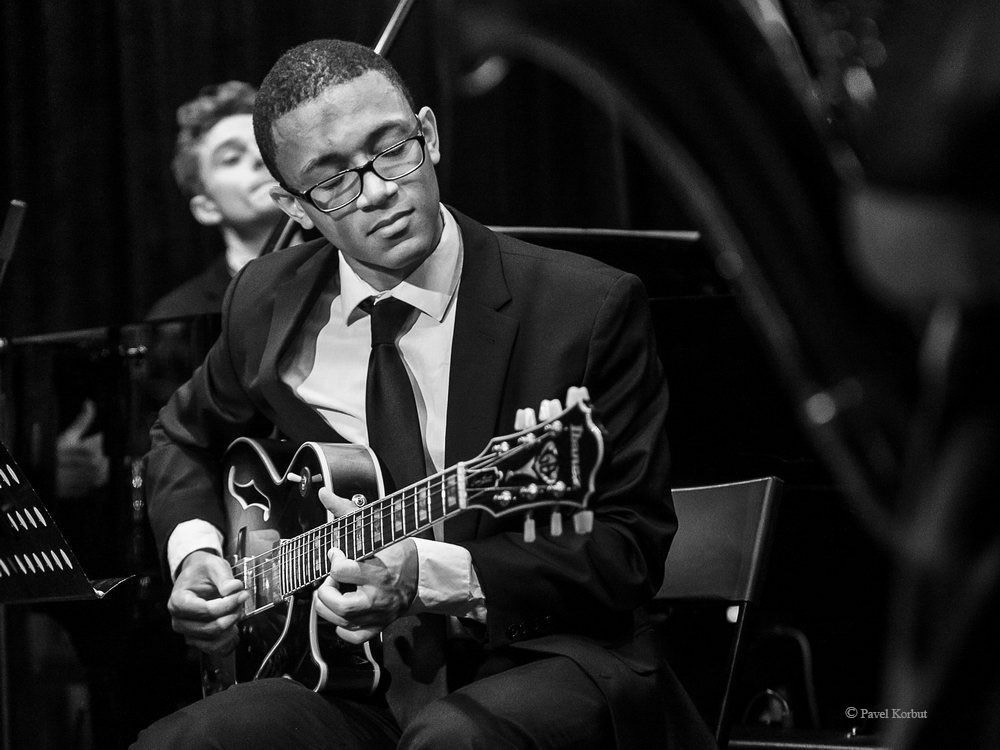 Meet Cosimo Fabrizio
Hometown: South Orange, New Jersey
College: Arts and Sciences
Major: Economics
Year: 2022
Cosimo is a junior from South Orange, New Jersey studying Economics and Government in the College of Arts and Sciences. Cosimo's decision to come to Cornell was largely based on his first campus visit. Cosimo and his mother were exploring Lincoln Hall when they met Paul Merrill, the Herbert Gussman Director of Cornell University Jazz. "It just felt like the stars had aligned a little bit. I was really excited to come here knowing that there are incredible professors that have done great work."
Cosimo is a very active Tradition Fellow who keeps up with his service requirements by participating in organizations like Black Gen Capital, Kappa Alpha Pi pre-law fraternity, Delta Sigma Pi and Scholars Working Ambitiously to Graduate (SWAG). Currently, Cosimo is conducting research in the Cornell Law School under Professor Margulies and is a founding member of the Cornell Criminal Justice Initiative, a coalition focused on centralizing criminal justice related resources for students on campus. Cosimo has also co-founded rapStudy, an education technology company that elevates the learning experience for teachers and students by integrating music into the classroom. The intent is to create a more engaging experience and improve student learning outcomes. "We take pop music and pair it with content that we get from teachers to create new songs up on our platform and let teachers and students learn at their own pace."
Being an entrepreneur and a Cornell Tradition Fellow has had a significant impact on Cosimo's Cornell experience. "The Cornell Tradition Fellowship is about community service, work and giving back. rapStudy is similar, but more geared towards music and education. I met another Fellow while volunteering at a community service event during the first or second week of freshmen year, and he's been a good friend of mine ever since. In a similar vein to rapStudy, I've been able to meet a lot of other people through the Fellowship that I otherwise would never found myself interacting with. For example, I have no technical experience that relates to coding or product design specifically, but I've been able to make a lot of new friends in engineering and tech spaces because we're bounded by something that is so important to us in rapStudy's mission." When considering the future of rapStudy, Cosimo hopes that their business makes school a more engaging experience for kids, teaching them the power of music while learning from a model that is fun and not dreaded. 
For Cosimo, being a Tradition Fellow has allowed him to keep pursuing diverse community service opportunities. He also appreciates the network of people he is exposed to by being in the program. "Being a part of a group of people that like me have a lot of interests, but work hard regardless of what those interests are, it's a special thing that I do not take for granted. We all work hard at what we do. And you'll find specifically in the Tradition Fellowship that most kids are geared towards having some sort of impact beyond themselves. I love being around people who are passionate and care about things. The Tradition Fellowship is a constant reminder to continue working hard because there's a lot of hard work that needs to be done in the world."
When Cosimo was asked to give advice to new Fellows, his suggestion was to find five "life longs". He explained that aside from taking classes and joining clubs, students should appreciate how much they can learn and grow when they spend time with their classmates, as they all have a story to tell that would benefit them to hear. Take time to form meaningful relationships, take time to exist outside of these pre-defined spaces and learn something deeper about each other.
For Cosimo, an important aspect of work and service is about being able to reflect on building a life well lived. "Life is better off when you really commit yourself to something you love. Working so hard that you have no doubt in your mind every day that you were working harder than anybody else is in the spaces you're in. I wish more people appreciated this because life is short and a lot can be accomplished if we consistently dedicate ourselves some things of meaning. When I'm 80 years old, the way I'm measuring the success of my life is if I'm able to sit down in my rocking chair and say, yeah, I'm happy with how I spent my time. At that point, all that will matter is who's sitting on the porch with me and how I feel about how I spent the years of my life."