Andy Noel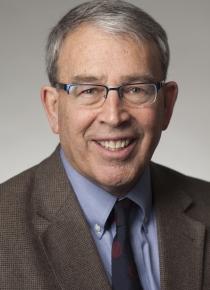 The Meakem Smith Director of Athletics and Physical Education
Since taking over as Cornell University's director of athletics and physical education in 1999, Andy Noel has led the Big Red athletics program to unprecedented success while setting a course for his vision of continued prosperity.
The Big Red teams have parlayed Noel's accomplishments into success on and off the playing field. Cornell's athletic teams have won 105 Ivy League team titles and 35 national championships (17 team, 18 individual) during his tenure. The program captured 31 Ivy titles during a four-year span from 2002-03 through 2005-06, setting a Cornell record dating back to the inception of the Ivy League, including a record nine in 2005-06. Cornell has won at least six Ivy titles in 12 different seasons dating back to 2002-03 after hitting that mark just three times in the first 46 years of Ancient Eight competition.
Since becoming director, Noel has continued to hire top coaches and successfully upgrade a number of department facilities (including renovating Schoellkopf Hall, Lynah Rink, Hoy Field and Niemand*Robison Field and building the Friedman Wrestling Center and Marsha Dodson Field). During his tenure, he has also been a member of the team that raised more than $70 million in support of capital projects and endowment, helping secure the financial future of the department. During the campaign, 21 coaching and staff positions were endowed, bringing the total number of endowed positions within the department to 30, the most of any school in the country. He also added women's sailing to become the department's 37th varsity sport.
Cornell's teams have won, on average, 53 percent of their contests during his tenure and have surpassed .500 in Ivy League competition eight times since 2004-05 – a mark it had hit just one other time since 1980.Noel has built a program that is nationally competitive across the board. In 16 of the last 17 seasons, Cornell has ranked among the top 100 programs in the NACDA Director's Cup standings with a high of 52nd in 2009-10. It has finished in the top half of the Ivy standings by that measure in 11 of the last 14 seasons, including holding down the top spot among Ancient Eight schools in 2006-07.
Areas of Oversight: Intercollegiate Athletics; Physical Education & Recreation Services; Intramurals; Wellness and Outdoor Education